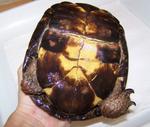 EBT rear legs injured
Date: 10/30/2007
Views: 1542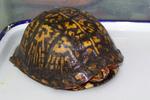 EBT rear legs injured front view
Date: 10/30/2007
Views: 1499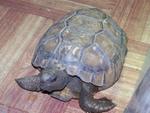 Florida Gopher tortoise
Gopher tort found on a street on Long Island
Date: 10/30/2007
Views: 1534
Eastern Box turtle with ear abcess
Eastern Box turtle with ear abcess
Date: 11/04/2007
Views: 1648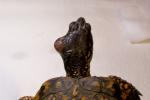 That's gotta hurt
That's gotta hurt
Date: 11/04/2007
Views: 1513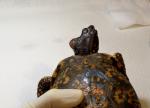 Time to lance it
Date: 11/04/2007
Views: 1435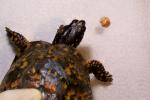 Relief!
After removal. That chunk is the pus that was inside.
Date: 11/04/2007
Views: 1506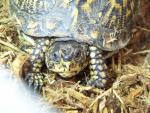 EBT w/abcess healing up.
A few days after treatment it's healing well.
Date: 11/08/2007
Views: 1542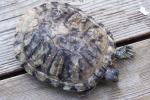 Young RES
Young Red ear slider with terrible shell condition. Most likely due to no uvb, poor water quality and no basking area.
Date: 11/04/2007
Views: 1519