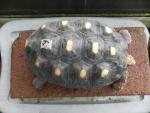 Redfoot tortoise - ADOPTION COMPLETE
Date: 09/08/2012
Views: 1131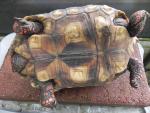 Plastron photo of #6
Date: 09/08/2012
Views: 1089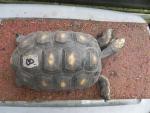 Redfoot tortoise - ADOPTION COMPLETE
Date: 09/08/2012
Views: 1039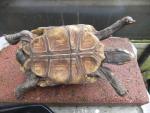 Plastron photo #8
Date: 09/08/2012
Views: 741
Redfoot tortoise - ADOPTION COMPLETE
Date: 09/08/2012
Views: 766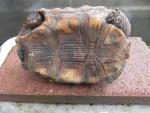 Plastron photo #12 ADOPTION COMPLETE
Date: 09/08/2012
Views: 643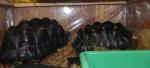 Toby & Shrimp - ADOPTION COMPLETE
Toby & Shrimp, approximately 10 years old, would like to keep together.
Date: 04/10/2012
Views: 934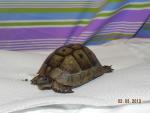 DSCN4507 - ADOPTION COMPLETE
This cute juvenile Greek tortoise came in very dehydrated. He's doing awesome and is just looking for a good home where he will continue to be well cared for so he doesn't become that way again.
Date: 03/02/2012
Views: 859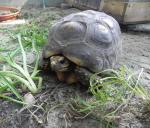 ADOPTION COMPLETE
Lulu - Beautiful 25 y/o female Redfoot tortoise.
Date: 08/19/2011
Views: 1174